Now occasionally heart rules the head and in the case I have just acquired a 1930 Francis barnet c9 172cc villers engine.
Though I have had many bikes in my time old and young to me and have a lack of info on starting. I have ridden a bike with a hand gear change before so this bit I can probably figure...well I hope
I have added some pictures ( I think ) but this is what I have figured out so far, I think....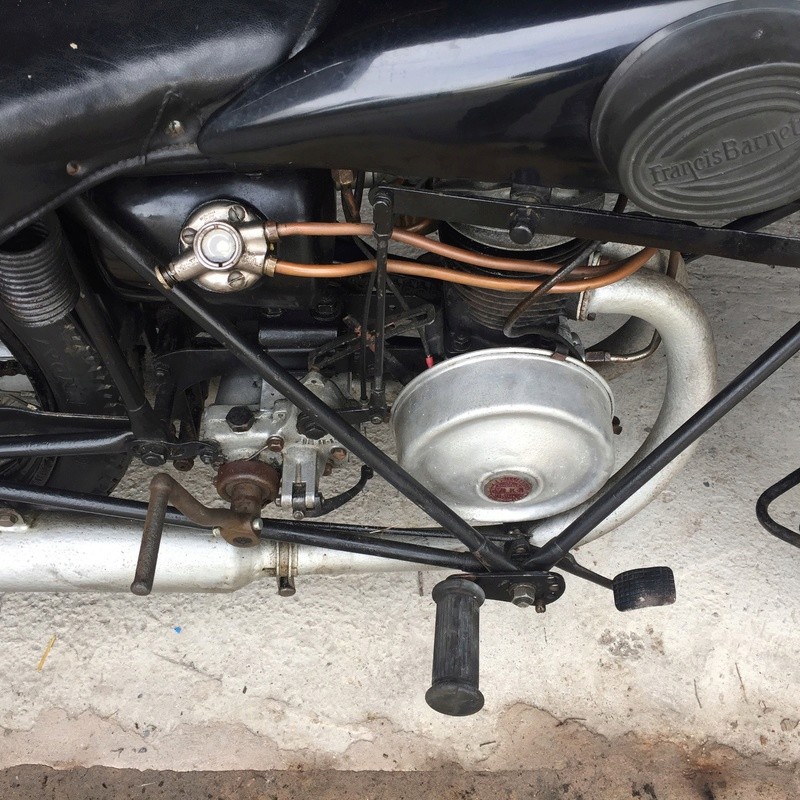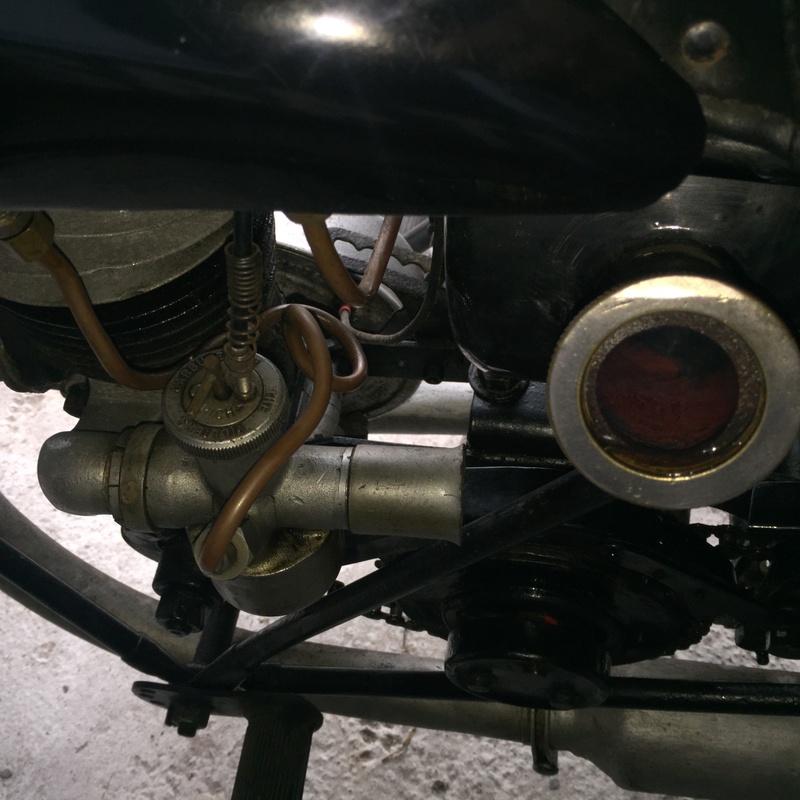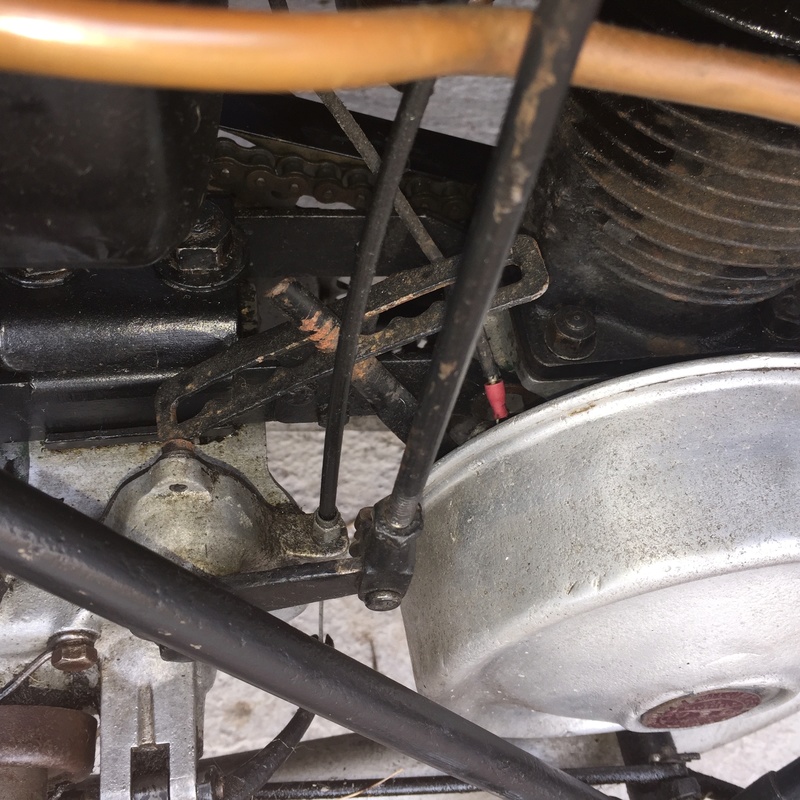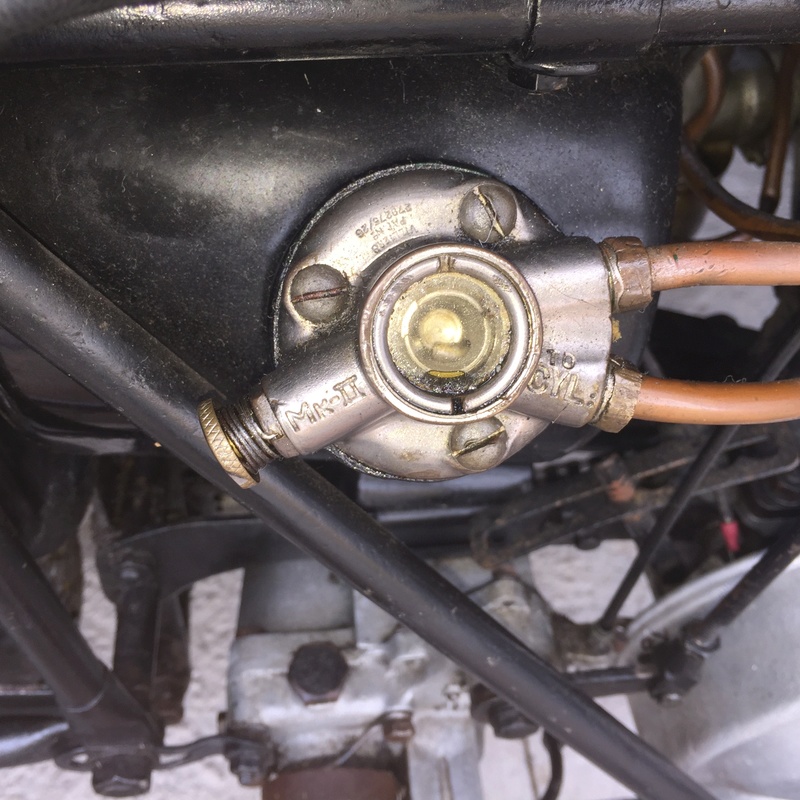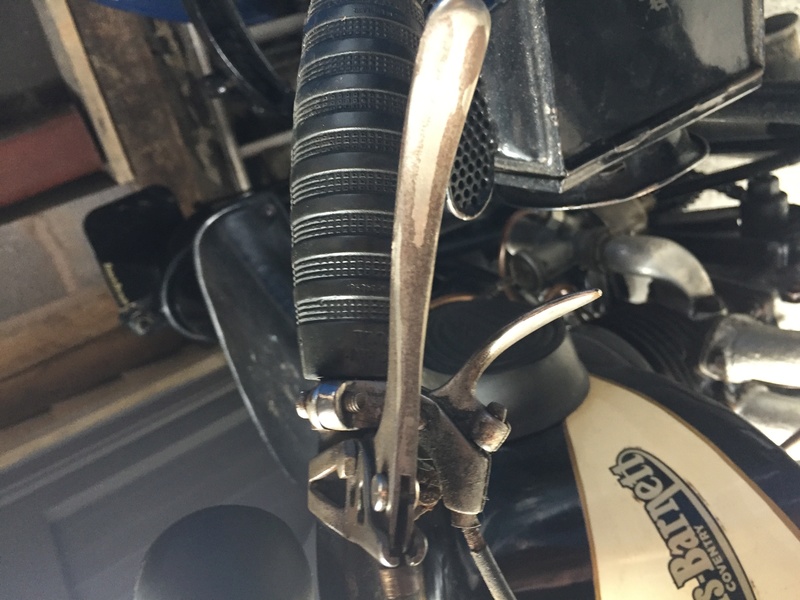 Oil tank drop fees 2 stroke oil into to parts of the cylinder says mk11, filler in opposite side
There is a decompressor lever on rhs handle bar
There is a lever on inside to adjust timing etc?
Fuel tap etc seem straightforward ?
So going back to basics what is the procedure to start?
All advice welcome 😀

Fun




Posts

: 17


Join date

: 2017-02-06



Hi

Your 172cc looks more complex than my Model 4b. I am running about 30:1 as I pre-mix in a jerry can before filling the tank.

My starting procedure is:

Close the single lever throttle and set the needle to rich on the carb
Tickle
Turn over for 3 slow kicks with the decompressor pulled in
Tickle again
Open the throttle lever to 1/3 open
Kick rapidly until drop the decompressor and it runs
After a few mins running lean off mixture on the carb top

It normally works for me!

Hope that help

Neil Lewis




Posts

: 29


Join date

: 2013-10-10



Neil, thank you for that, with a bit of freshfuel, cleaned spark plug etc , and you method worked first time !!

Next question is what is the opinion of the two stroke mixer tap, how do I know working correctly ( some seems to be bubbling into the glass).

Just read a post and looks like I can't use premix? As lubes the bearings? Not sure now, the old petrol seemed to have premix in it and oil tank Has 2S oil in it.

Could I use a combination, I don't know enough these engines yet, learning fast!

Thanks again next excited FB owner !
Last edited by Fun on Thu Feb 16, 2017 5:37 pm; edited 1 time in total (Reason for editing : Mistake)

Fun




Posts

: 17


Join date

: 2017-02-06



Hi. Have you read the thread below Motorcycle Identification by enrico, not sure if its the same model but might help.

Frank

FrankG




Posts

: 40


Join date

: 2015-10-12


Age

: 63


Location

: Alfreton Derbyshire



Hi Frank

I have looked up the post, interesting thank you.

My bike seems to have 2S oil in the automatic feed tank, should it therefore have a straight sae30 oil? To feed bearings and engine?

Sorry so many questions learning all the time👍

Fun




Posts

: 17


Join date

: 2017-02-06



Hi, reading that thread I would think so but the man to ask would be JH (piston197).

Frank

FrankG




Posts

: 40


Join date

: 2015-10-12


Age

: 63


Location

: Alfreton Derbyshire



Thanks Frank, I have dropped him a line.

On cleaning out the fuel tank I reckon the bike has been used on a cross between premix ( def hint of 2S oil in th old stale fuel) and the auto oiler, where the adjusted was about 2/3 turns out.

I think plan will be to check seals etc on the auto oiler check if works ok, and probably run a low level premix in the short term just as insurance. Well that's my initial thoughts anyway !

Must figure out the timing lever, it's set at the middle point for the moment

Fun




Posts

: 17


Join date

: 2017-02-06



Thanks piston197, have started, lesion head gasket so tire down and re set etc, just awaiting new sparkplug and will be away

Last edited by Fun on Sun Feb 19, 2017 9:19 pm; edited 1 time in total (Reason for editing : Spelling)

Fun




Posts

: 17


Join date

: 2017-02-06




---
Permissions in this forum:
You
cannot
reply to topics in this forum