Just striped down my 13D due to a suspicion that air is getting in to the crankcase. Was expecting to find rubber seals to the outside of each of the main bearings but all there is are flanged bronze bushes on each side, held in place with star spring washers............... Is this correct?

Any advice will be much appreciated.

Thanks,

PeterW


PeterW




Posts

: 82


Join date

: 2014-09-26


Age

: 68


Location

: Kent UK-1953 Kestrel 66



Peter ,are you sure your engine is the correct 13D engine ? as the set up you describe was used on the earlier 10D engine ? Normally the 13D has rubber seals
The 13 D engine has the Villiers logo with the scalloped lines on the clutch outer cover, the earlier 10D has the Villiers logo with a stylised "wing" design ( these cases are not interchangeable)

JH

piston 197

Moderator




Posts

: 3721


Join date

: 2008-08-17


Location

: ross-on-wye



Thanks John,
Iíve always assumed that my Kestrel 66 was a fitted with the correct 13D engine but it now looks like it is a 10D after all. (see photo below). I can only assume that someone in the dim and distant past did an engine swap. My 66 is an early one - First registered in December 1953 - Donít suppose there is any possibility that FB used up surplus 10Dís in the early part of the production run?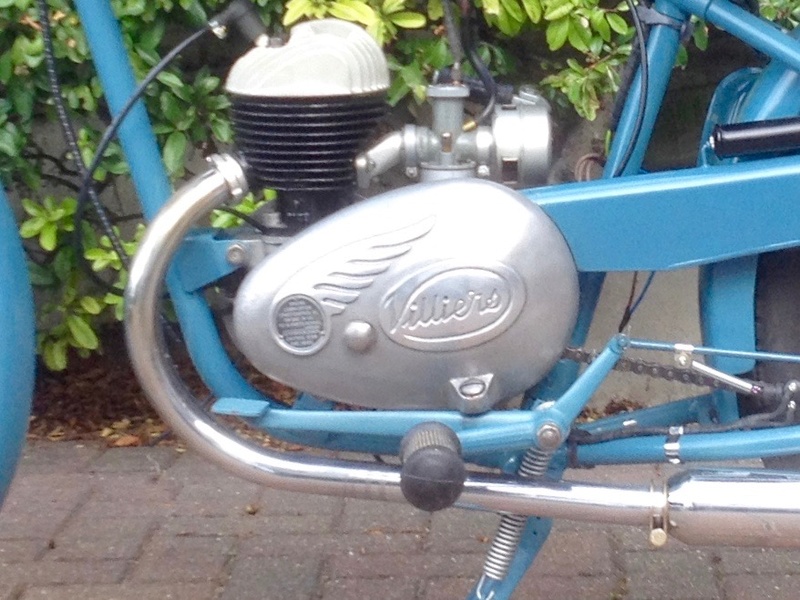 The engine number, as stamped across the two crankcase halves just below the cylinder is 861 7277. (see phot below). Does this throw any further light on the type of engine?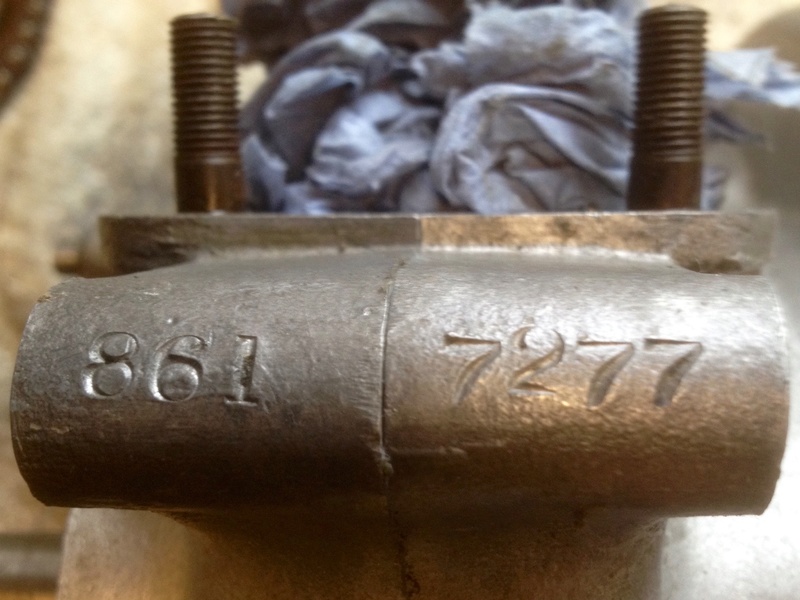 Iíve already replaced the coil, capacitor, plug, plug lead and piston rings. All were ordered for a 13D. Will this cause an issues fitted to a 10D?
Thanks again for your assistance.
Cheers,
PeterW

PeterW




Posts

: 82


Join date

: 2014-09-26


Age

: 68


Location

: Kent UK-1953 Kestrel 66



I think your cylinder head is on backwards too.
861 is not in my coding list, but it is definitely earlier than your bike and a 10D engine, the code number suggests to be a manufacture date closer to 1950 than 1954, but Heyho ! nothing wrong with the 10D engine, just an earlier example of the 122cc Villiers engine, prettier to look at and just as good.
No it would not have left the factory with this engine, and Yes the head is on backwards in the pictures .
JH

piston 197

Moderator




Posts

: 3721


Join date

: 2008-08-17


Location

: ross-on-wye



Many thanks for your advice and comments gents.

PeterW




Posts

: 82


Join date

: 2014-09-26


Age

: 68


Location

: Kent UK-1953 Kestrel 66




Similar topics
---
Permissions in this forum:
You
cannot
reply to topics in this forum